Sorry for not posting this yesterday. My day ended up a little busier than I expected. I didn't even get in bed until midnight.
This is one of those meals that just screams summertime. It's bursting with bright flavors: sun dried tomatoes, fresh basil, and a little lemon juice. It's quick and easy so it won't have you slaving over a stove for half the night. It's easily paired with any protein. Sometimes I use shrimp and sometimes I use chicken. It's delicious either way. The thing that pushes this meal over the top are the breadcrumbs. They are so delicious. They're so easy to make and I always have some on hand (stored in the freezer). They're also a great way to get rid of stale bread, which for some reason, I have always seem to have lying around.
So what is pistou? It's basically pesto without the nuts. The two main varieties are basil (green) and tomato (red). This was my first encounter with the red variety, and it definitely gives the standard green version a run for it's money. I dare say it's even better.
I served the meal al fresco with a fresh baguette, some flavored olive oil, a bottle of wine, and a jar of lemon agua fresca. Those simple additions elevated a normal dinner to something special and intimate. We sat on our patio enjoying the sunset and chatted about anything and nothing. It's a simple reminder that with just a little attention everyday moments can become something memorable.
Red Pasta Pistou with Herbs de Provence Crumbs
Ingredients:
1 lb pasta (I used fettuccine)
1 jar of sun dried tomatoes and the olive oil
1 1/2 cups basil leaves
1-2 cloves of garlic
1/2 tsp sugar
zest and juice of 1 lemon
1/4 cup Parmesan cheese
Salt and Pepper to taste
Protein (if desired, cook however you want it)
For the bread crumbs:
an old baguette, pulsed into crumbs by a food processor
2-4 tbsp of olive oil
1 tbsp Herbs de Provence
1/4 cup Parmesan cheese
*Herbs de Provence is a mixture of dried herbs commonly used in Provence. Mine are lucky enough to actually be from Provence (awesome burlap bag included), but the mixture can be purchased at many groceries stores in the spice section. You really must use the Herbs to Provence for the crumbs. They make the crumbs heavenly.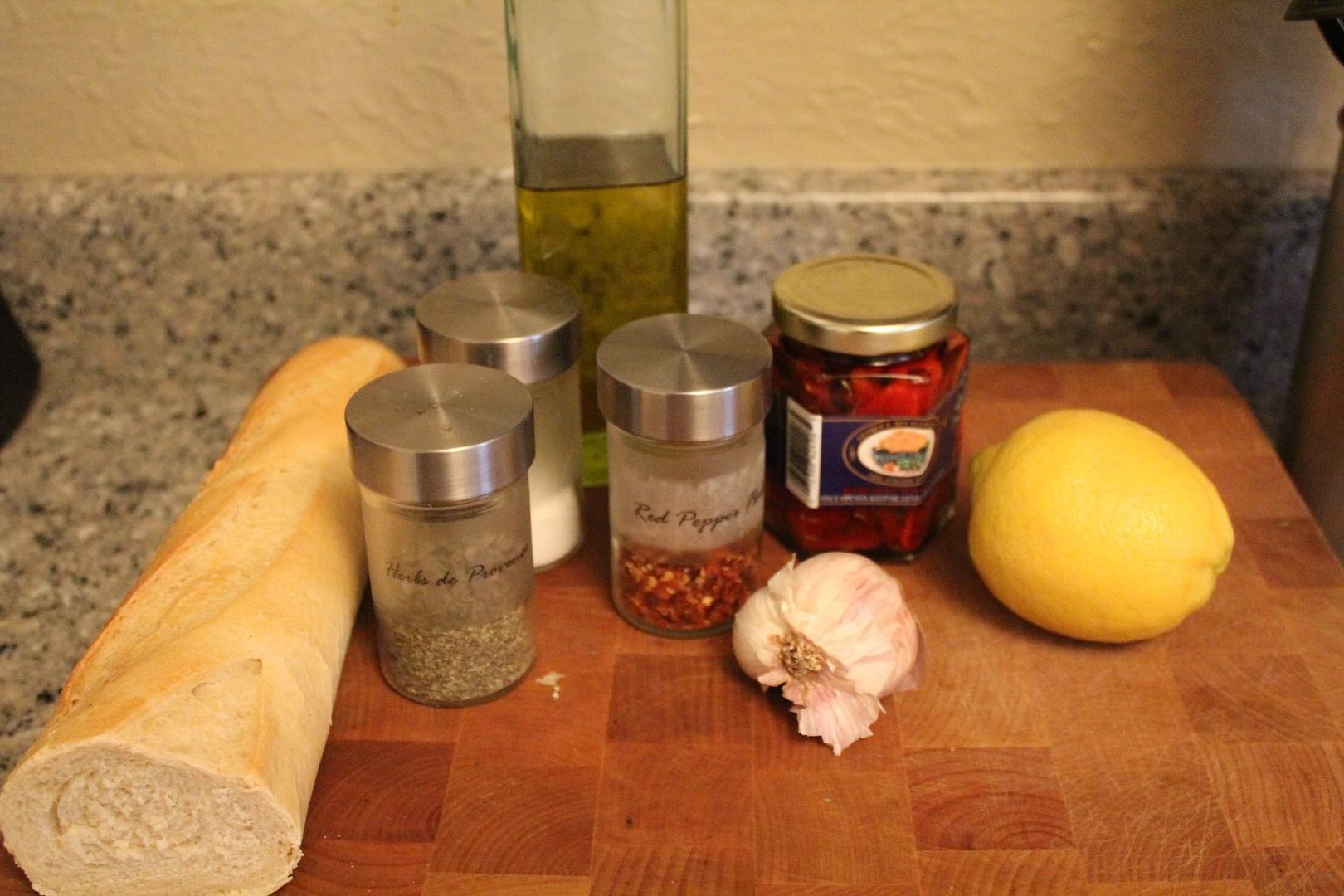 Instructions:
Bring a salted pot of water to boil and cook the pasta until al dente.
Add the remaining ingredients in the bowl of a food processor and blend until smooth. It should have the texture and consistency of a regular pesto. Add additional olive oil if not smooth enough.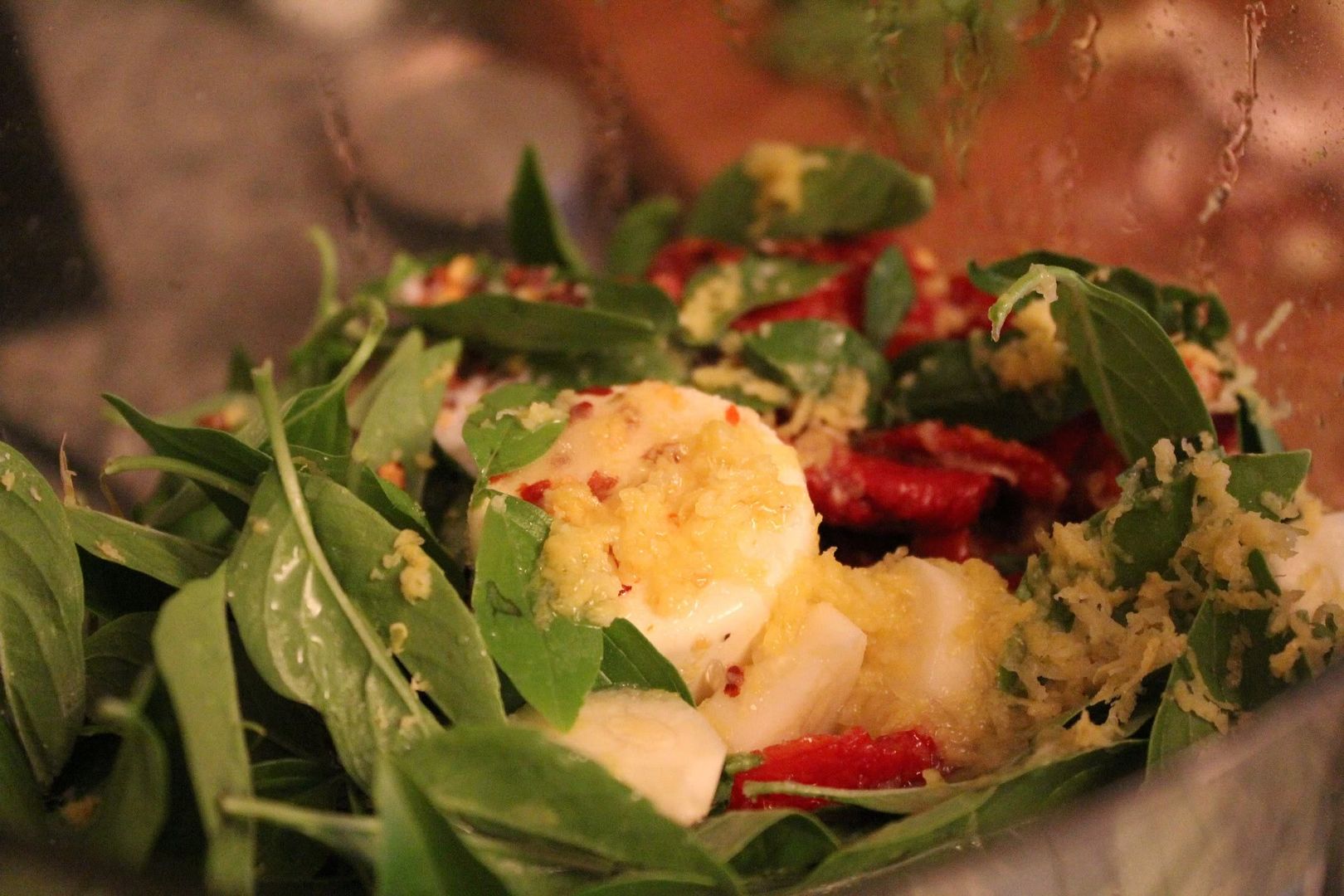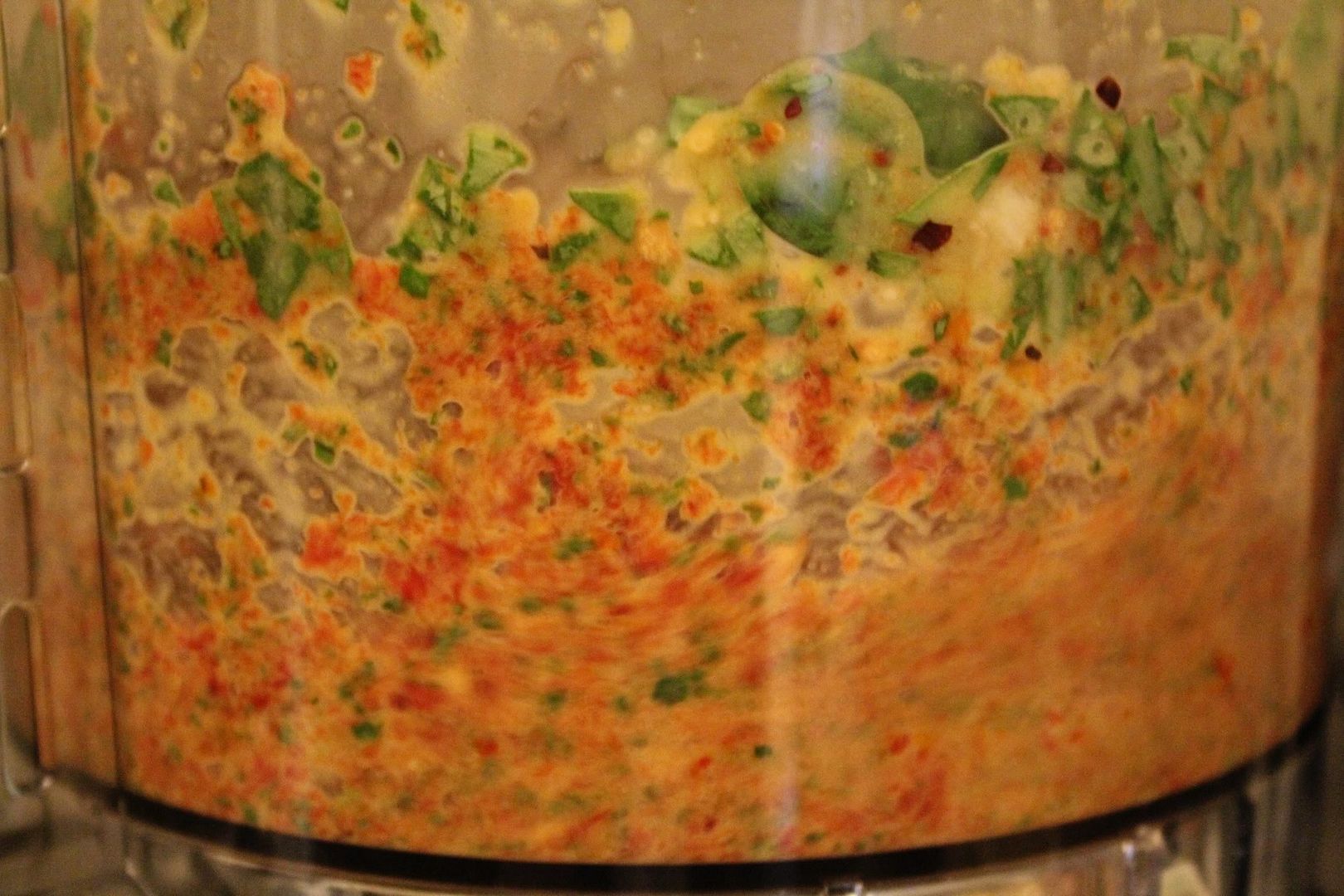 Heat the olive oil in a nonstick skillet over medium high heat. Add the crumbs and the Herbs de Provence and cook until dry and toasted. The crumbs should be golden brown and very fragrant. Sprinkle the Parmesan on top when browned.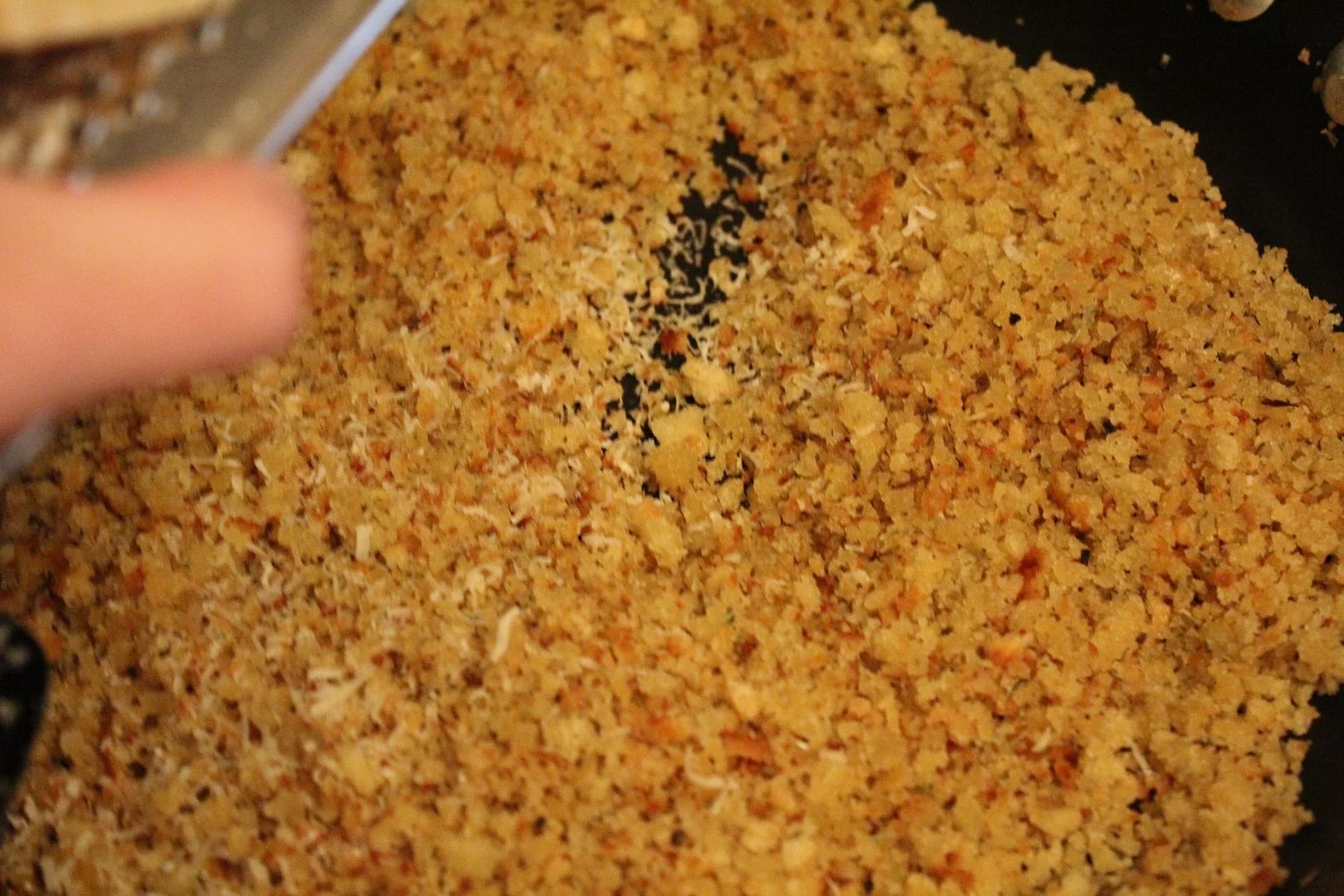 Toss the pasta with the pistou and sprinkle the crumbs on top.