Every once in a while, I'll get a craving for something sweet and chocolatey. I'll admit, it normally happens after I see someone make a delicious dessert on a cooking show. This is my problem with Iron Chef. Every time I watch it I want to go cook something. What can I say, I'm a strange duck. I honestly can't remember what made me jump to molten chocolate cake. It is one of my favorite desserts, but I don't know where I got the idea that I could make it. Regardless after some quick searching, I found a recipe that looked incredibly simple and very delicious, and I was correct on both accounts. The best part about this recipe is that it calls for basic pantry items. The only thing I didn't have on hand was the dark chocolate, but I know some of you are bound to have some stashed in your house. So after a quick trip to the store and a not so quick detour into Anthro (it's a wonderfully terrible combination that the grocery store closest to my house is also literally next to an Anthro.), I was in business.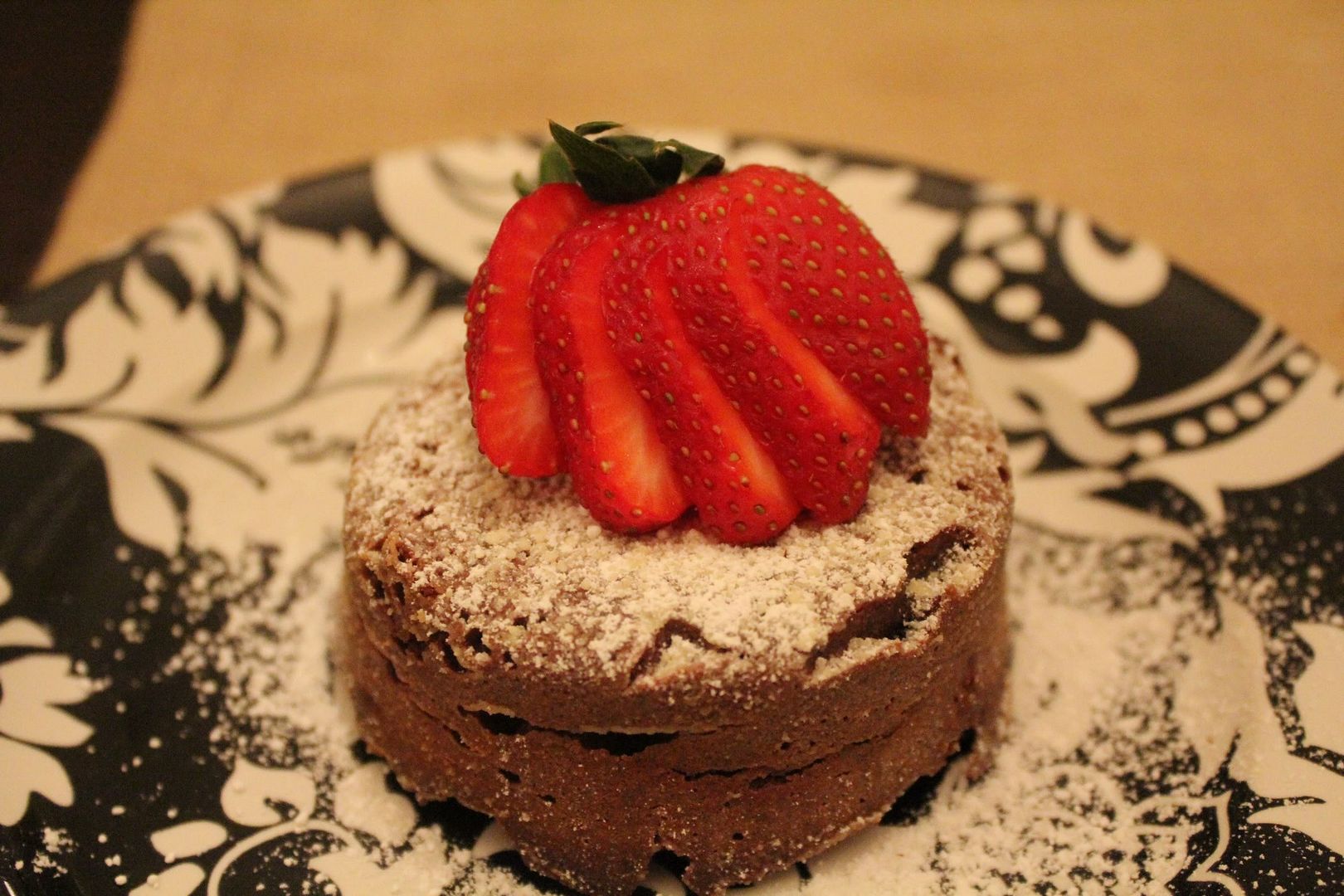 Molten Chocolate Cake for 2
Adapted from Diner's Journal (I only made half of the original recipe, because I only had 2 clean ramekins am master of restraint.)
Ingredients:
1/4 cup unsalter butter, plus more to butter the ramekins
2 oz bittersweet chocolate, I used 60% cacao
1 egg
1 egg yolk (save the white and make this delicious sorbet)
1/8 cup sugar
1 tsp flour and more for dusting. I originally planned and would recommend using cocoa powder to dust the ramekins so you don't have white powder on your cakes
Powdered sugar to top
2 four-ounce ramekins
Instructions:
Preheat over to 450 degrees.
In a double boiler, heat the butter and the chocolate until the chocolate is completely melted. Don't have a double boiler? Me neither. Simply stick a bowl on top of a pot; just make sure the bottom of the bowl is not in the water. Otherwise the chocolate could get too hot and burn.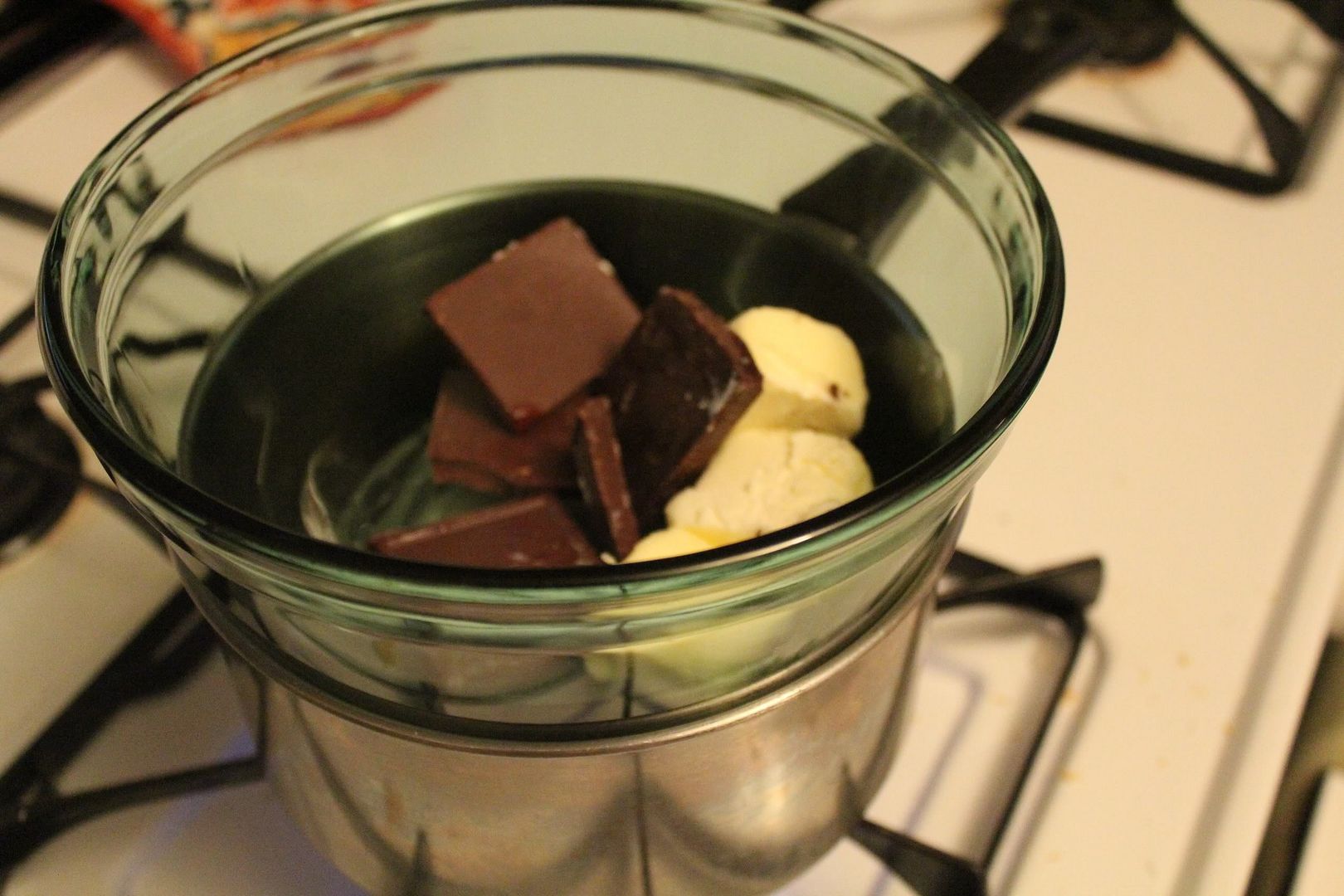 While the chocolate is melting, add the sugar and egg/egg yolk into a bowl and beat on high until thick but frothy.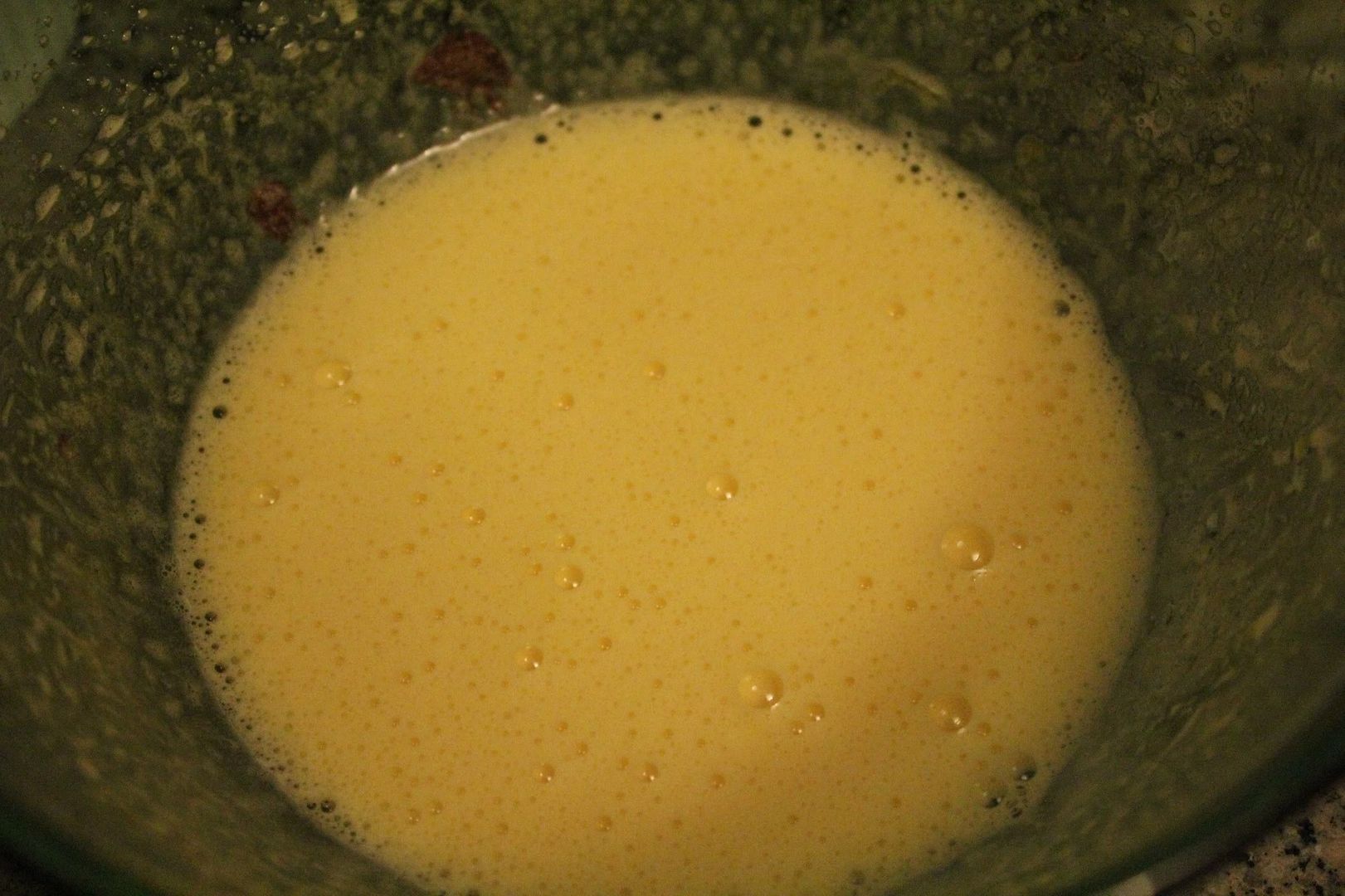 Butter and flour (or cocoa powder) the ramekins, then tap out the excess flour.
Pour the batter into the ramekins and bake for 6-7 minutes, until the side have set. The top should also be set but still shiny. Invert onto a plate and let sit for 10 seconds. Pull down one corner and the cake will fall out onto the plate.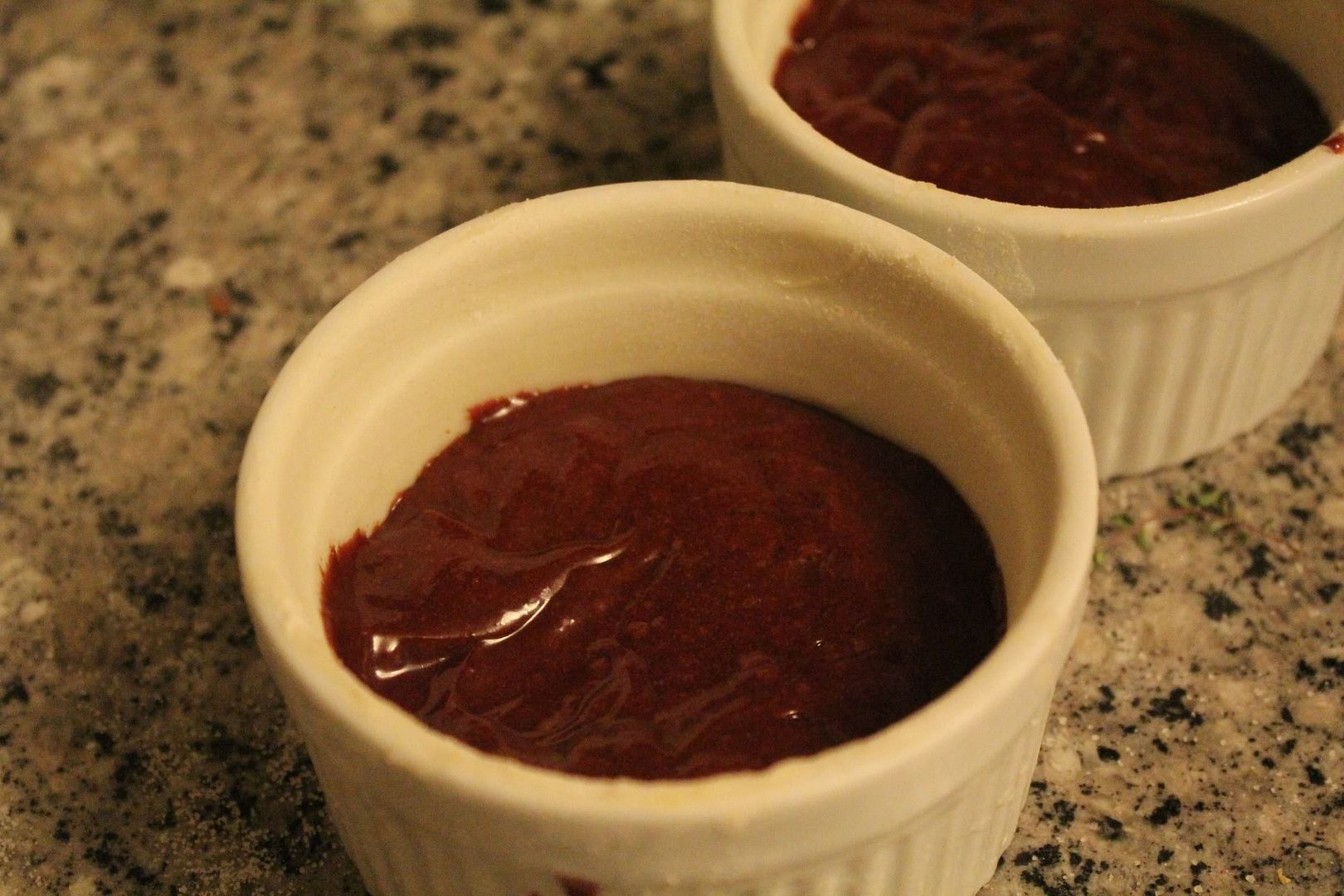 Sprinkle with powdered sugar and serve!
Was too busy shoveling the cake into my mouth Forgot to take a picture of the molten part of my cakes, so here's a picture from the recipe source: