I grew up on a beautiful lake. My summers were filled with sunshine, tanned skin, lazy days and lots and lots of sunscreen,
although probably not as much as I actually needed.
Growing up though, I took it for granted. I really didn't even like my hometown growing up. And I
certainly
never expected that in my mid-twenties I'd be gushing about it in the way that I do. It wasn't until I moved to Dallas that I truly began to love and appreciate the lake. It wasn't until I couldn't see the stars or be woken up by squirrels and birds (as opposed to planes, trains and automobiles) or spend all afternoon floating around on a raft with a cold beer that I finally realized how much the lake and my hometown were part of who I am. And so now, I have a long distance relationship with my hometown. I go as often as I can, but not as often as I'd like. And, if luck will have it, I'll be closer than four hours sometime in the future. For now though, I get to enjoy bringing others to the place I call home.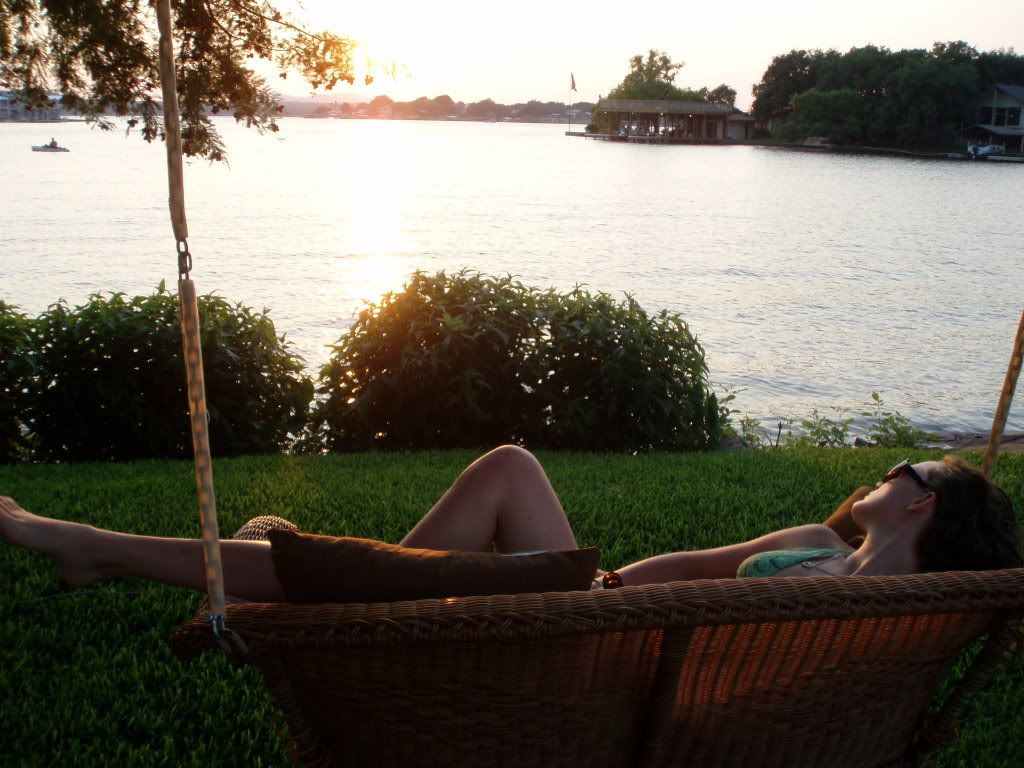 And yes, all of these photos were taken back home. Jealous?! :)
Spring break is just a mere two weeks away,
halleljuah!
, and I will be leaving for good 'ole Lake LBJ in a car full of friends, law students, significant others, and a couple of pets! Excitment really doesn't even begin to cover it. Since this is my first lake trip with my law school friends, I decided a proper invitation was in order. That and I'm convinced that everyone deserves a little snail-mail love every now and then. There is just something about actual paper mail that makes everyone smile.
So I set about to creating the perfect lake appropriate invitation.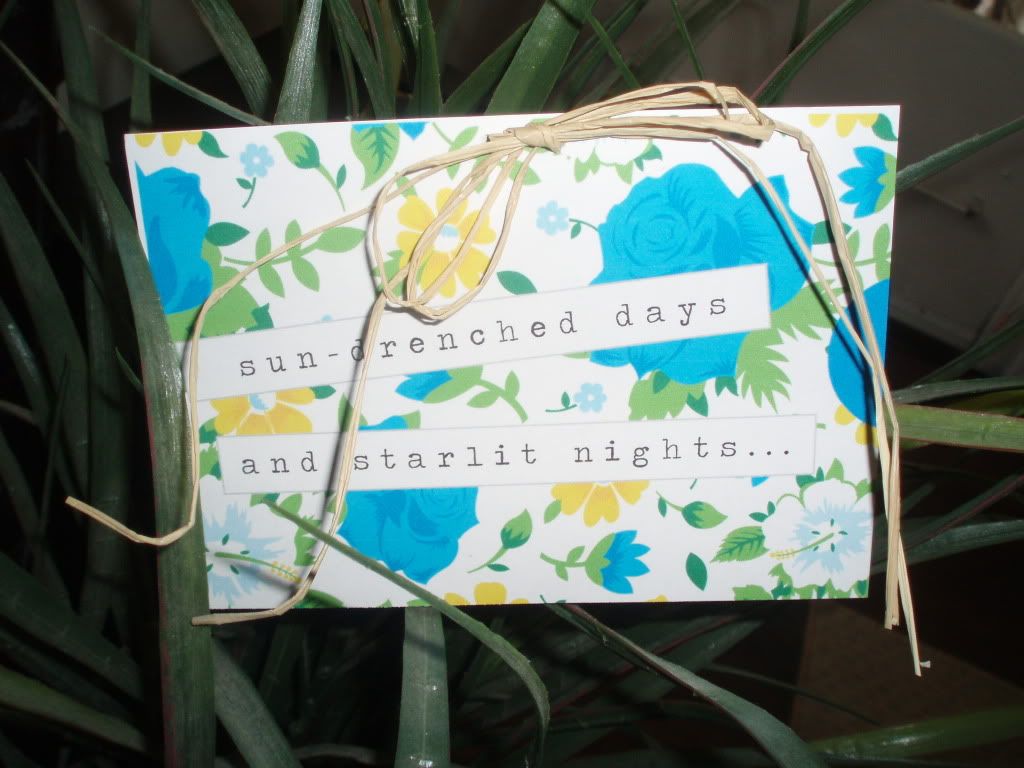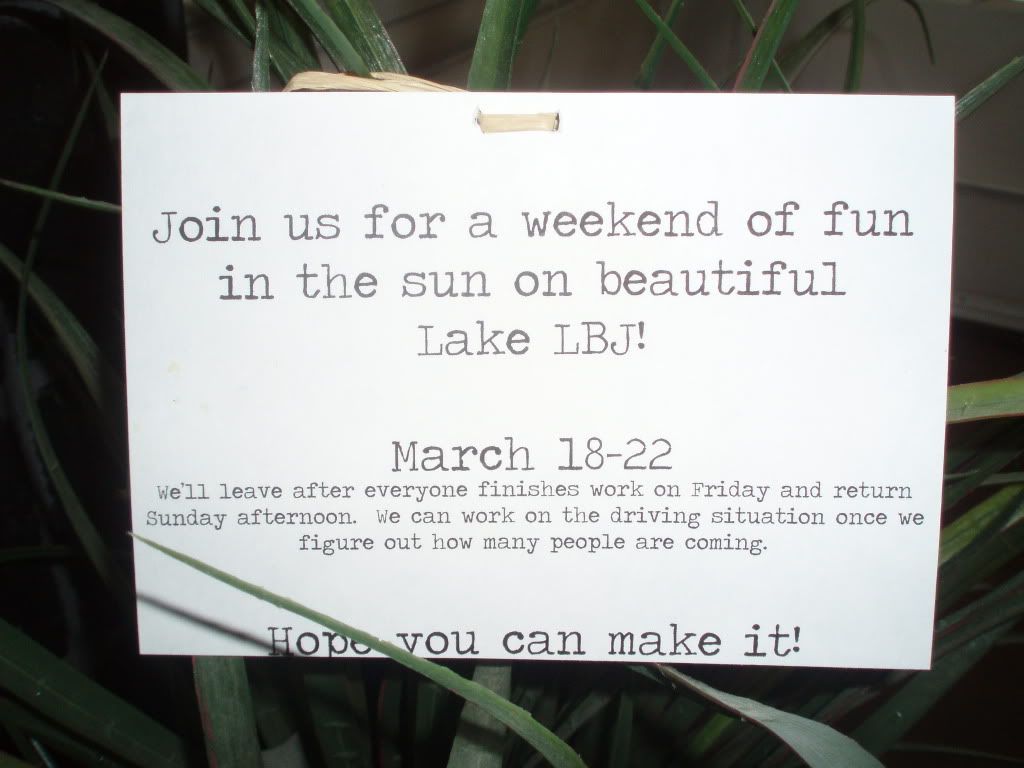 Materials:
Floral Gift Tag Download (See info below for download information.)
Photoshop or some other editing software
Cardstock and Evelopes
Raffia
If you haven't had a chance to check out the fabulous blog,
Eat Drink Chic
, do so
immediately
. Amy Moss, the creative genius behind the blog, always has fantastic and innovative ideas ranging from graphic design, origami heart invitations (
which I seriously love)
, and all kinds of tips and tricks. What I love and appreciate most about her blog is that she often posts adorable downloads you can use for personal projects. I happened to stumble across these adorable
Summer Floral Gift Tags
.
Instructions:
I absolutely loved the "Sun-drenched days and starlit nights" one, and it pretty much sums up my love for the lake. I didn't need gift tags, so I set about to alter the tags to fit what I needed. Using Photoshop, I cropped the tag so that it was a rectangle. I then changed the DPI resolution to 350, so that when I blew it up I wouldn't lose any of the quality.
I enlarged the rectangle (using free transform on Photoshop) until it was exactly 5x7".
I then created another Photoshop document sized at 8 1/2 x 11 and used grid lines to get two cards per page. Using the same grid line set up, I created the text for the back of the card. When I was satisfied (finally) with my end result I printed the front on a piece of cardstock and then printed the back of the card on the back. Viola!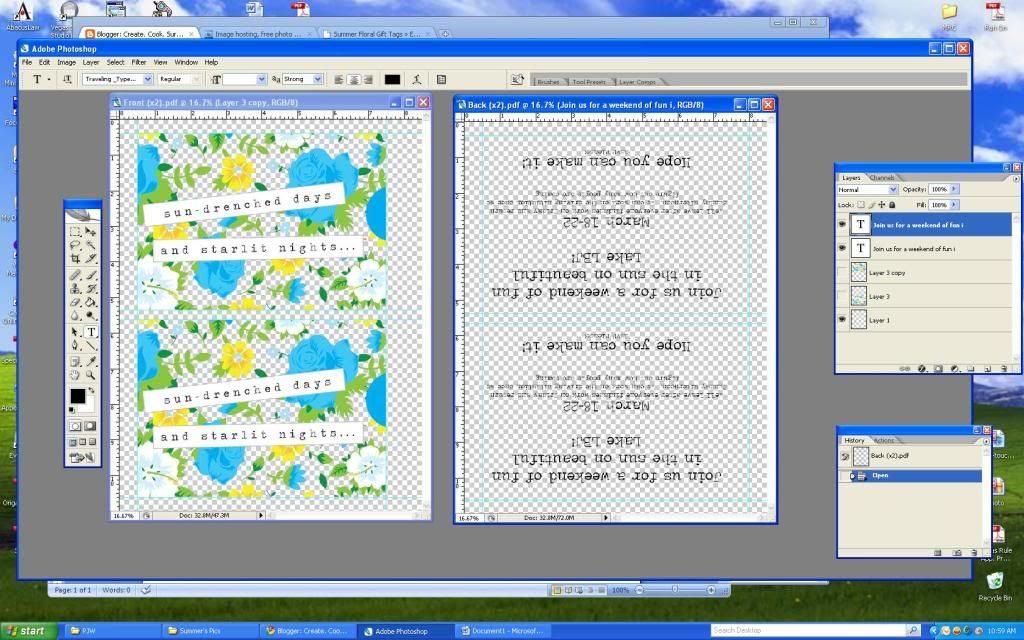 It's kind of confusing to explain, but here is basically what it looked like on the screen.
Then I created cute little address labels to go on the back of the cards and type the recipients' address on the front, using the Traveling Typewriter font, which may be my new favorite.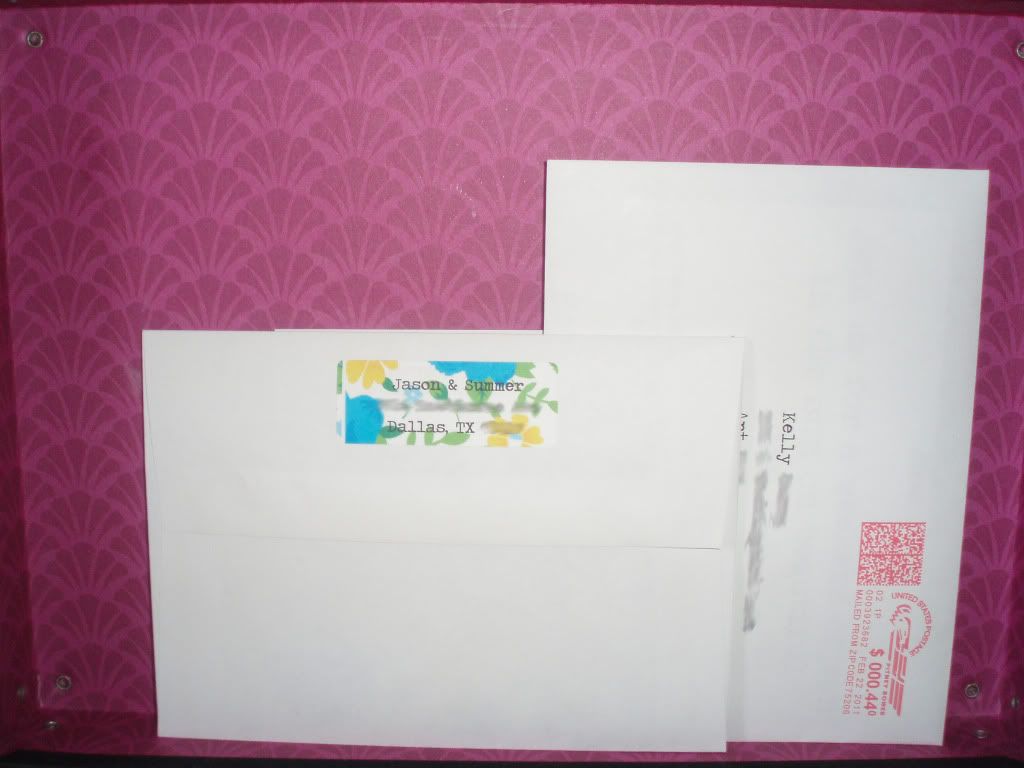 And no, I'm not giving you my address, you crazy internet creeper! :)
Lastly, I cut two little slits in the top of the card and threaded some raffia through the slits. I tied it in a cute bow and my perfect lake invitations were ready to be mailed! Now all that's left is to count down the days to sun-drench days and starlit nights!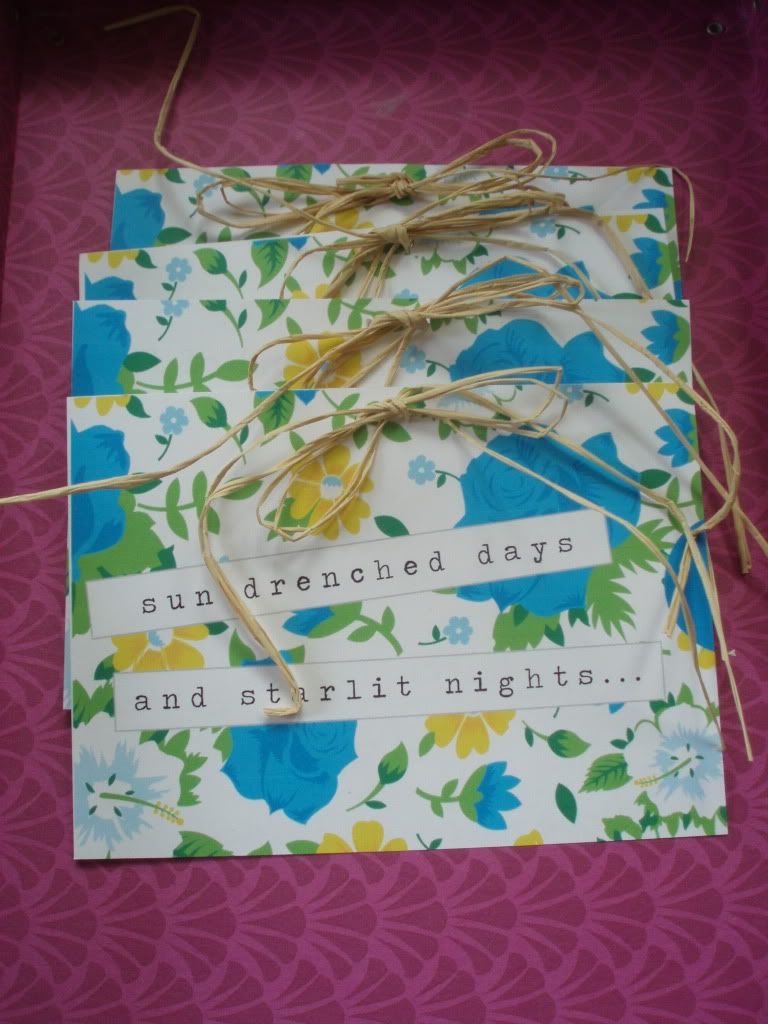 Happy (Almost) Spring!