I am in love. Now I know what you're thinking, I've said it before. But this time it's different. I have found the one. The most perfect craft knife...ever.
It's the small things in life, really.
You may be wondering what's so great about a craft knife and that they're basically all the same: a sharp razer blade set into a pen shaped object. Wrong. I have seen some beautiful works of art made out of paper.
Like the photo below
. Aside form the insane amounts of patience and love that go into those thumb prints, I knew she couldn't just be using a regular craft knife. I can barely cut a simple circle with my craft knife, much less a thumb print the police department would be jealous of.
Image from http://loridanelle.com. She sells these beautiful creations on her site. They'd make a beautiful wedding or baby gift.
And then one day I discovered the answer. While perusing my local craft store, I came upon the
Fiskars Swivel Detail Knife
. So what's so great about it?
The. Razor. Blade. Swivels.
Which means that when you come to a curve or a circle or really anything other than a straight line you can use the knife
like a regular pen
, enabling those hereto impossible circles to actually look like circles and not some jagged mess. Best of all it's less than $10. And that's why I fell in love with a craft knife.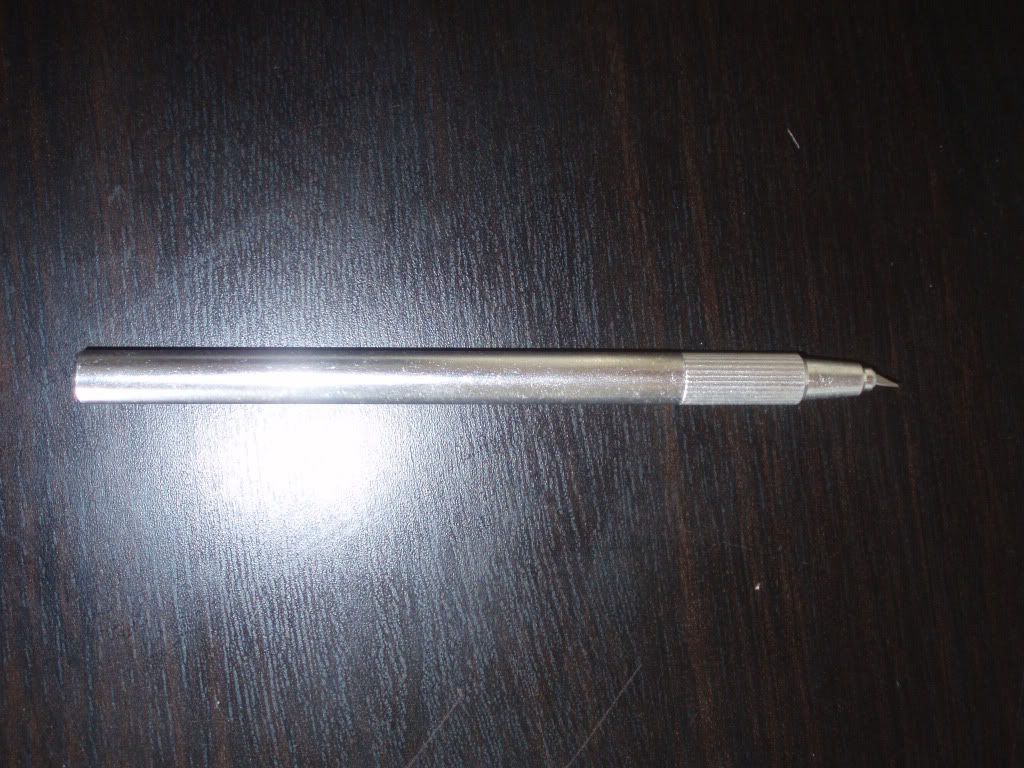 Now that you have a new love,
I mean craft knife
, what to do with it?
I am currently working on a collage installation to go above the currently very large and very bare wall above my headboard. I've decided to do a whole mess of photos, paintings, graphic art, phrases, etc. that all center around love and life. So that's what this piece is for. And here it is: one of the easiest crafts you can ever make. Seriously.
Materials:
Swivel Head Craft Knife
Cardstock
Cutting Mat (not even necessary, but makes the cutting process easier since you don't have to worry about damaging whatever surface you are using to cut on.)
Instructions:
Pick out a phrase to cut out. I chose "Our Togethers Are Forever." I read it on a blog somewhere forever ago, and really liked it. Type the phrase using a word processors and print out on your cardstock. Helpful hint: Change the font color so there is only a faint outline around the letters instead of them being solid. It makes the cutting out easier.
Slowly and carefully begin to cut out each letter. The last thing you want to go is cut off part of a letter and have to start over. I kept the cutout letters. Not sure what I'm going to do with them, but I'm sure I'll think of something.
Ta-Da! Took about 10 minutes.
Find somewhere cute and hang it. I chose my nightstand and just hung it with tacks as a temporary place. Once I finish the entire installation it'll be part of that. I have definite plans for some more difficult cutouts, but I figured this was a good way to test out the new knife. Give it a try! It's really not hard!
My nightstand is clearly a work in progress...don't judge.
Thanks for stopping by!
And for those of you who are tired of looking at my terrible point-and-click digital camera pictures, fingers crossed a new Canon EOS Rebel will soon be heading my way!