Remember last week when I said there wasn't anything in my kitchen to eat?
Well it hasn't gotten much better.
My ability to create food out of nothing is improving though.
There may not be gourmet meals coming out of my kitchen, but they're pretty decent considering my non-existent free time.
This little meal is for all of my friends who laughed that I don't consider buttered noodles a meal. Why settle for just butter when you can add just a few steps and end up with this?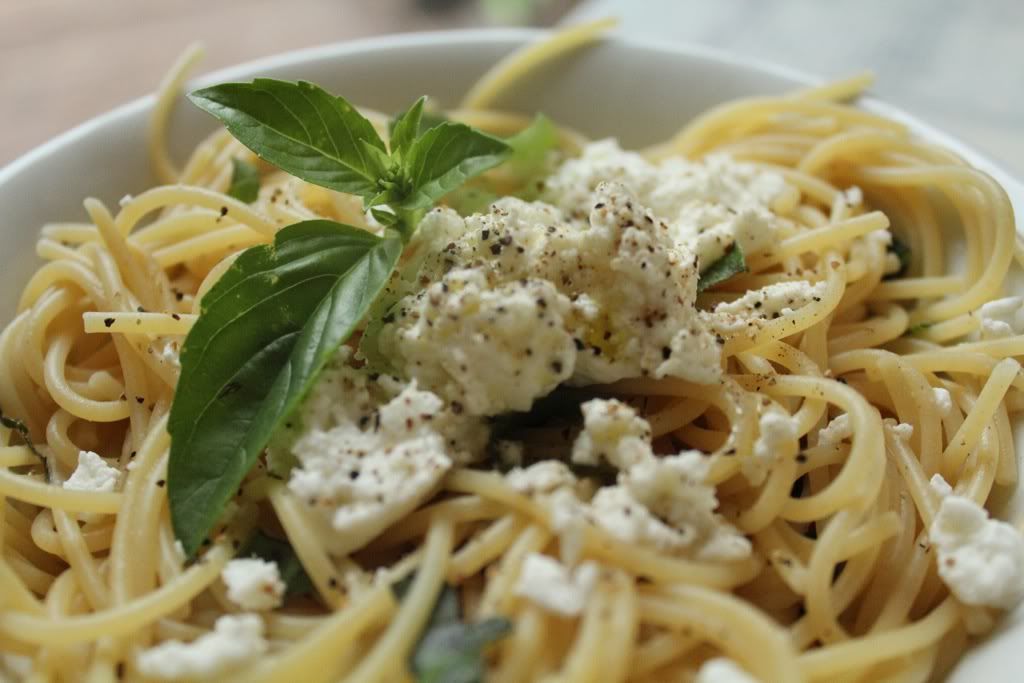 I'm not sure if you call this a recipe, but here's my take on buttered noodles.
Ingredients:
Spaghetti pasta
Homemade Ricotta-- Ridiculous easy recipe here.
Basil leaves (Mine are from my backyard.)
Salt and Pepper
Olive oil to drizzle
Butter
Instructions (if you can call them such)
Bring a pot of salter water to boil. It should be pretty salty; it'll make the noodles taste better in the end. Add the pasta when the water is boiling. Cook until al dente and drain.
While the pasta cook, make the ricotta cheese. Seriously. Don't skip this step. It'll be finished before the pasta cooks.
Chiffonade the basil leaves.
Toss the pasta with just a little butter and the basil. The basil should wilt just slightly. I usually don't use much butter, because I also use olive oil. I like the flavor combination...and...olive oil is healthier.
Top with some more basil and the ricotta cheese, drizzle olive oil on top. Top with sea salt and cracked black pepper.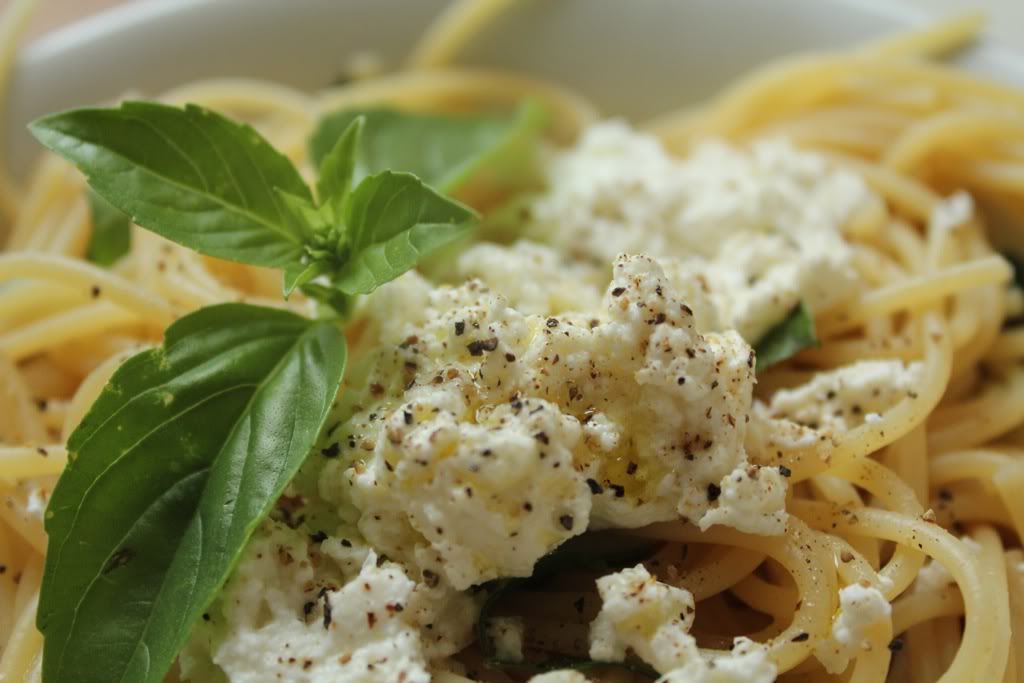 Much better than plain 'ole buttered noodles and it didn't take any longer.