So things have been very chaotic in my life this week. From school commitments, to school itself, work, and life I have a been one incredibly busy girl. I'm really working on being content with my life, even if it is uber-stressful at the moment. That said, I am really looking forward to some down time...even if that means waiting until after finals. Another thing I'm working on is actually eating during finals.
That may sound ridiculous. And trust me, it is. But I always seem to lose about 10lbs during finals...likely because I'll go to bed at night and realize that I've only eat 1 or 2 Clif bars all day. It's not a conscious decision. I don't wake up and think, I'm only going to eat a Clif bar today. There's just a finite number of hours in the day, and if I get really busy doing something, I always end up forgetting to eat.
Well friends, I am seriously working on changing that. And meals like this are making it easier to do so. Having 3 girls and a boy who constantly check on my daily food consumption doesn't hurt either. Thanks guys. :)
Here's a quick, easy, and healthy meal that even the most time strapped can fit into their schedule.
Salmon and Cauliflower
This recipe comes from the fabulous Martha Stewart. Find her version here.
Ingredients:
Salmon (I promise my next weeknight recipe will be something other than salmon.)
2 lemons
1 head of cauliflower, cored and cut into florets
2-4 anchovy fillets. Don't be freaked out by these. They give a great briny taste to the cauliflower. Be adventurous and try it!
1/2 tsp red-pepper flakes (I used more)
4 tablespoon of olive oil
4 cloves of garlic, roughly chopped
Instructions:
Preheat the over to 450 degrees. Place the garlic cloves, anchovy fillets, red-pepper flakes, and a pinch of salt into a bowl. This would be easier if you have a mortal and a pestle. Using a utensil (I started with a fork and then switched to a very hard plastic spoon) grind the ingredients into a paste.
Yes, I use Cento anchovies and their canned tomatoes.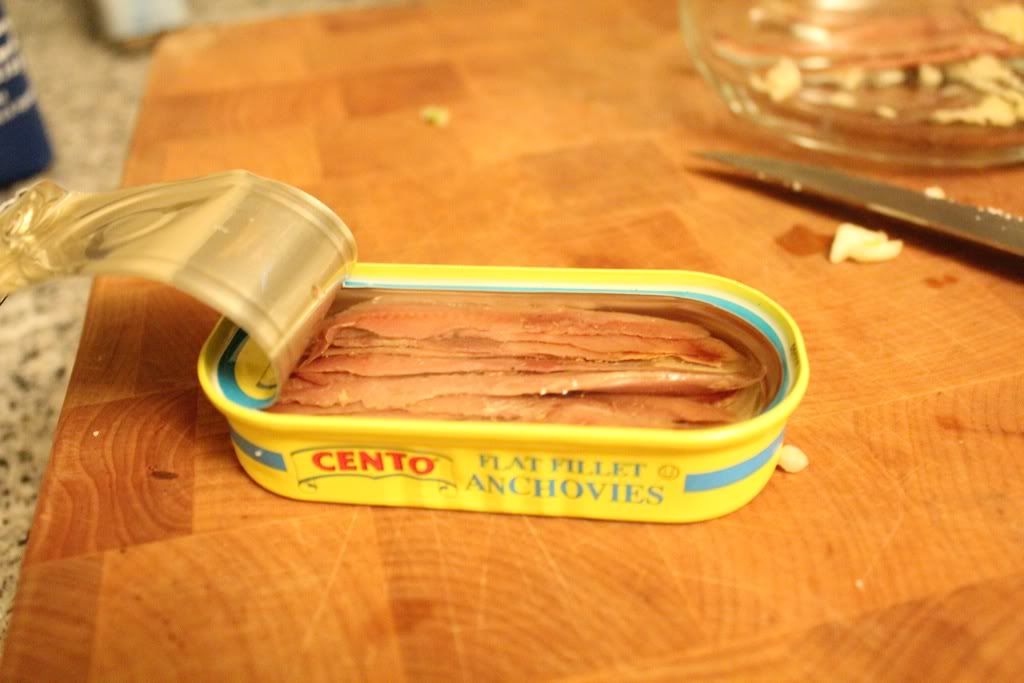 See, nothing to be afraid of here. They're just tiny fish fillets packed in olive oil.
Put the paste into a large bowl and mix in the olive oil. Add the cauliflower and toss to coat. Spread the mixture in the bottom of a baking dish and roast for about 15 minutes, until the cauliflower begins to soften.
Season the salmon with salt and pepper. Place thin slices of lemon on each salmon fillet.
Remove the baking dish from the oven. Push the cauliflower to the side of the dish and place the fillets in the pan. Bake until the fish is opaque and flakes, about 10 minutes.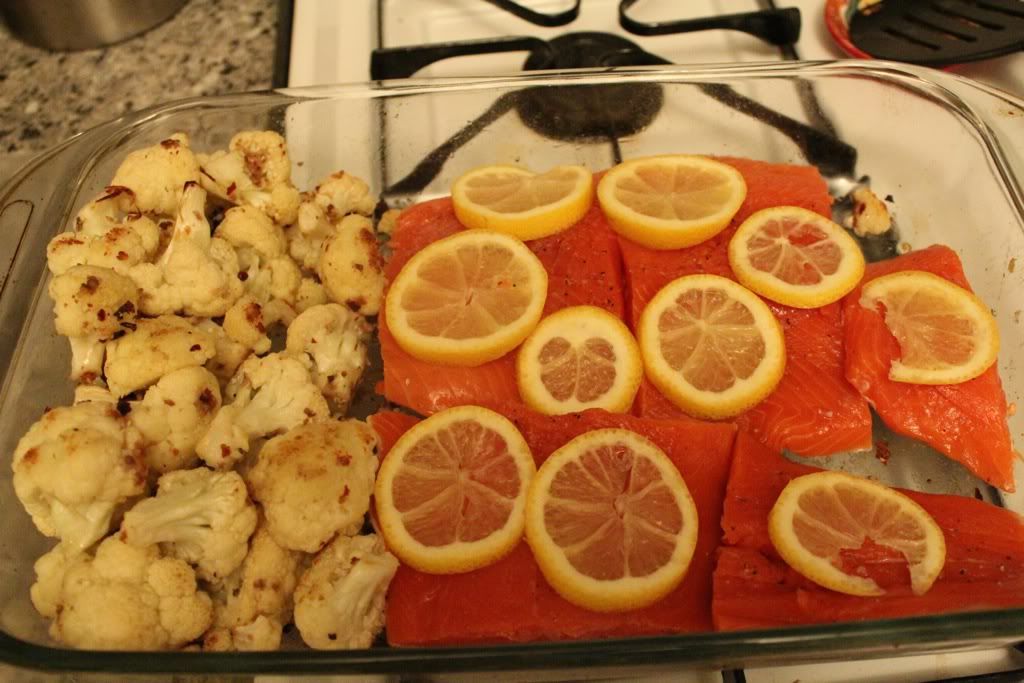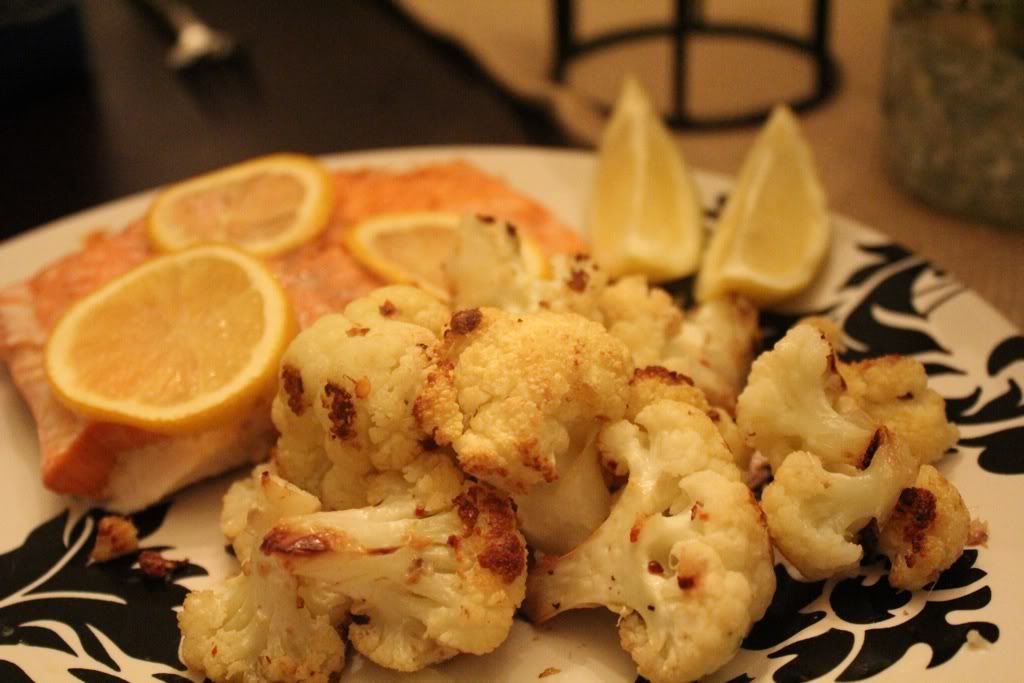 The cauliflower and the salmon taste pretty good on their own, but eating them together in the same bite is oh so tasty. I had the entire meal on the dinner table in a little over 30 minutes. Perfect!