There is virtually nothing in my pantry or refrigerator right now. Literally nothing.
It's actually a little sad how empty my refrigerator is, but a girl's gotta eat somehow.
Monday morning, I woke up to gray dreary skies and 1/3 of a my income tax final to finish. The only thing that seemed appropriate on such a day was coffee and biscuits. However, I knew that whipping something up out of the ingredients I had on hand was going to be a challenge to say the least.
All Recipes
to the rescue.
They have a neat function where you can search for recipes based on particular ingredients and pick what type of meal you want to cook. And no lie, these are the ingredients I typed:
Milk.
Flour.
Sour Cream.
I wasn't expecting much. I mean, I didn't even have eggs.
But lo and behold, I stumbled upon the best slightly sweet biscuits I've ever found. You can find the original version
here
, but here's my slightly different version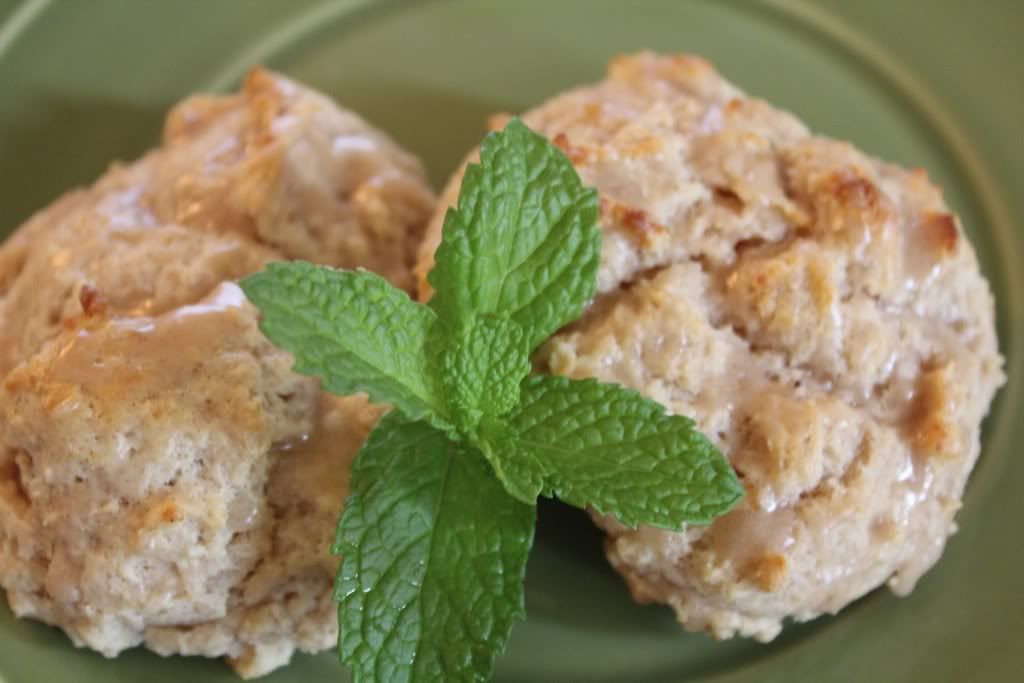 Mint leaf totally not necessary, but pretty.
Ingredients:
2 cups all-purpose flour
4 tablespoons white sugar
1 tablespoon ground cinnamon
1/2 tsp ground nutmeg
2 tsp baking powder
1/2 tsp baking soda
1/4 tsp salt
8 tablespoons butter, cut into cubes
1 cup sugar
2 tablespoons milk
Glaze
1/3 cup powdered sugar
1-2 tablespoon milk
1/2 tsp ground cinnamon
I usually take how to pictures, but you're literally just dumping things in a bowl. Nothing that really needs explaining there.
Preheat over to 450 degrees F.
In the bowl of a food processor, combine all of the dry ingredients.
Add the butter cubes to the food processor. Pulse several times until the mixtures resembles small peas. If you do not have a food processor, simply cut the butter using butter knives.
If using a food processor, move into a large mixing bowl. Make a well in the center of the mixture and add the sour cream and 2 tablespoon of milk. Mix until just combined. Add more milk, if necessary.
Using a large spoon, drop the biscuits onto a cookie sheet.
Bake at 450 degrees for 10-12 minutes. Remove and cool on a wire rack.
While the biscuits are baking, mix the glaze. Start with approximately 1/3 of powdered sugar and add about 1-2 tablespoons of milk. Add it slowly, because it really doesn't take a much liquid to dissolve the powdered sugar. Once dissolved, add the cinnamon.
Once the biscuits are slightly cooled, drizzle with the glaze.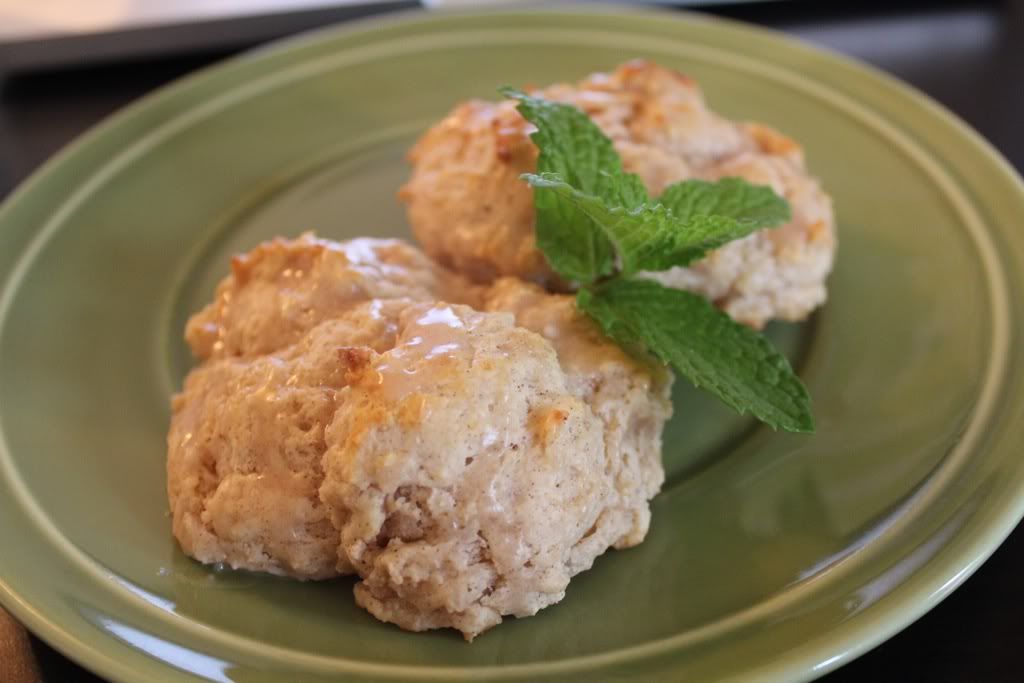 Perfect with coffee or tea.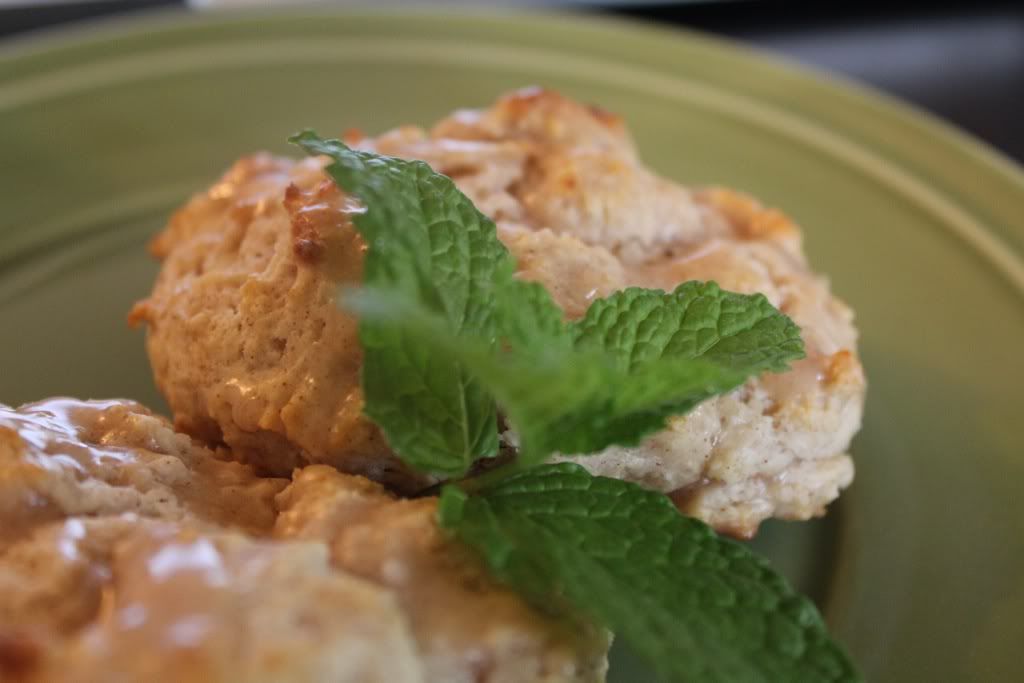 Up close and personal.
And on a totally unrelated note...
Look what I picked from my "garden" today! There are few things I love more than homegrown tomatoes. They just smell like summer-time to me.